TTM Introduced Welding Robots To Promote Intelligent Production Process
It is well known that in the engineering machinery manufacturing industry, the welding quality in the production process directly affects the final quality of the whole machine. As a professional asphalt mixing and regeneration plant manufacturer in China, TTM always implements the enterprise principle of " focus on details and devotion to perfection". In order to further improve the craftsmanship, quality and production efficiency of the core components such as the mixing cylinder in the asphalt mixing plant, TTM has again introduced welding robot station, which accelerate the development process from manufacturing to intelligent manufacturing.
Welding robot station will greatly reduce the labor intensity for the workers, as well improve the quality of welding, further improve the overall production efficiency. At present, the station has been installed and debugged, and will be put into production soon.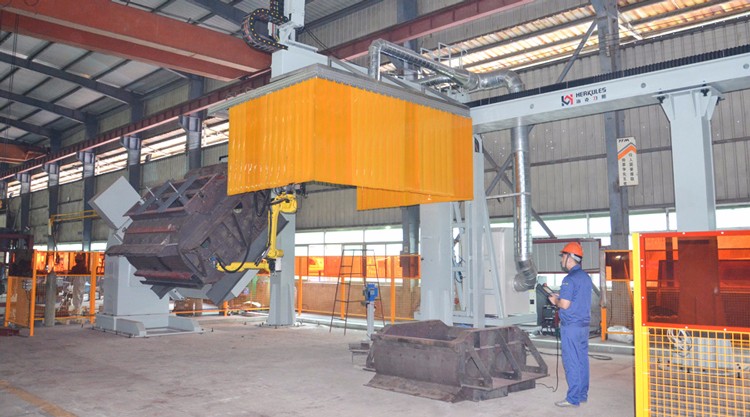 In recent years, with the continuous improvement of customer professional level, higher quality of asphalt mixing plants are required. In this case, the enterprise that the products in quality, service and reputation are guaranteed can naturally be favored by customers. TTM actively recommends the process of intelligent workshop construction. On the basis of ensuring the performance and quality of the products, TTM continuously increase investment in automatic welding machine to promote the production process and quality with practical actions.