Small Asphalt Mixng Plant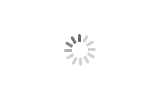 Small Asphalt Mixng Plant
TTM

QUANZHOU,FUJIAN

30-35 DAYS

20 SETS PER MONTH
We have been accredited " The Enterprise of Double Customer Satisfaction, Product Quality Satisfaction and After sales Servives Satisfaction" by Committee of user of China Quality Management Asscociation in consecutive 5 years. More than 10 years experience, over 1200 successful cases in over 50 countries will help you succeed.
TTM has been accredited as "The Hi-Tech Enterprise in Fujian","The Provincial Innovation Enterprise in Fujian", "The Provincial Technology Center in Fujian", and "RAP Facility and Engeering R&D Center in Fujian".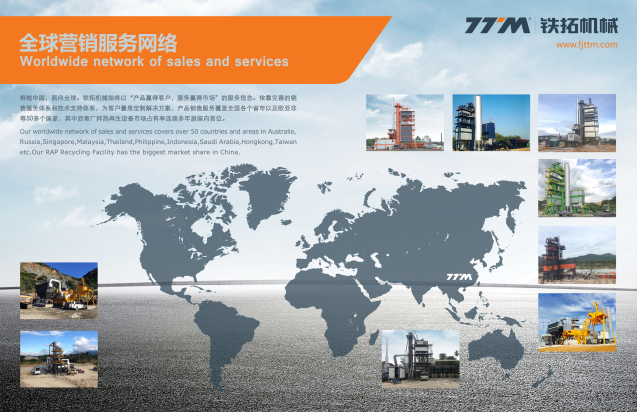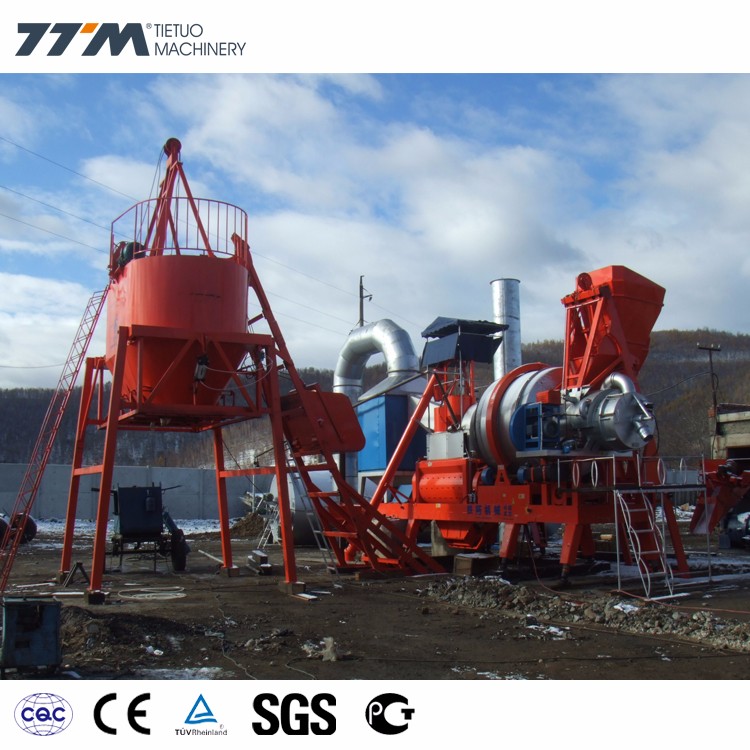 80t/h mobile asphalt mixing plant, batch mixing plant:
1. Type: QLB-80
2. Capacity: 80t/h
3. Power: Oil: 200 kw Coal: 276 kw
4. Aggregate batcher: 5m3x4
5. Storage: 20 t
6. Product temperature: 120~180 degree, Adjustable
7. Fuel consumption: Oil: 5~7.5 kg/t Coal: Coal: 13~15 kg/t
8. Optional: Coal miller, Wet filler, Bag House, Control room, Bitumen heating tank.
-----------Main Feature------------
40t/h asphalt mixing plant,asphalt batching mixing plant:
QLB Series (Batch Mixing Type-QLB Series)
1. Integrated design of drying and mixing in drum, reduce initiate cost for customer;
2. Accurate weighing, and stable quality;
3. Simple structure, easy operation, drying while drum rotate in counter-clockwise direction(from burner), discharging while drum rotates in clockwise direction(from burner), and the wind are swirled in the center of the drum;
4. PLC control, touch screen, auto/manual switchable;
5. Towing chassis for easy transport and installation;
6. Burner is available for coal and oil, at customer's option.
Type

QLB-10

QLB-15

QLB-20

QLB-30

QLB-40

QLB-60

QLB-80

Capacity

10t/h

15t/h

20t/h

30t/h

40t/h

60t/h

80t/h

Power

Oil

41.5 kW

54 kW

63.5 kW

104.5 kW

125 kW

157.5 kW

200kW

Coal

57.5 kW

75 kW

86.5 kW

127.5 kW

169 kW

205 kW

276 kW

Aggregate batcher

——

——

2.3m3×3

5m3×3

5m3×3

5m3×3

5m3×4

Storage bin

2t

5t

5t

9t

9t

9t

20t

Product temperature

120~180°C,Adjustable

Fuel comsumption

Oil:5~7.5 kg/t Coal:13~15 kg/t

Optional

Coal miller,Wet filter,Bag House,Control room,Bitumen heating tank
---------- Packing Shipping -----------

1. Standard wooden case for packing some spare parts of the asphalt equiment.
2. Delivery date is usually 30 days, it depends on the type of plant.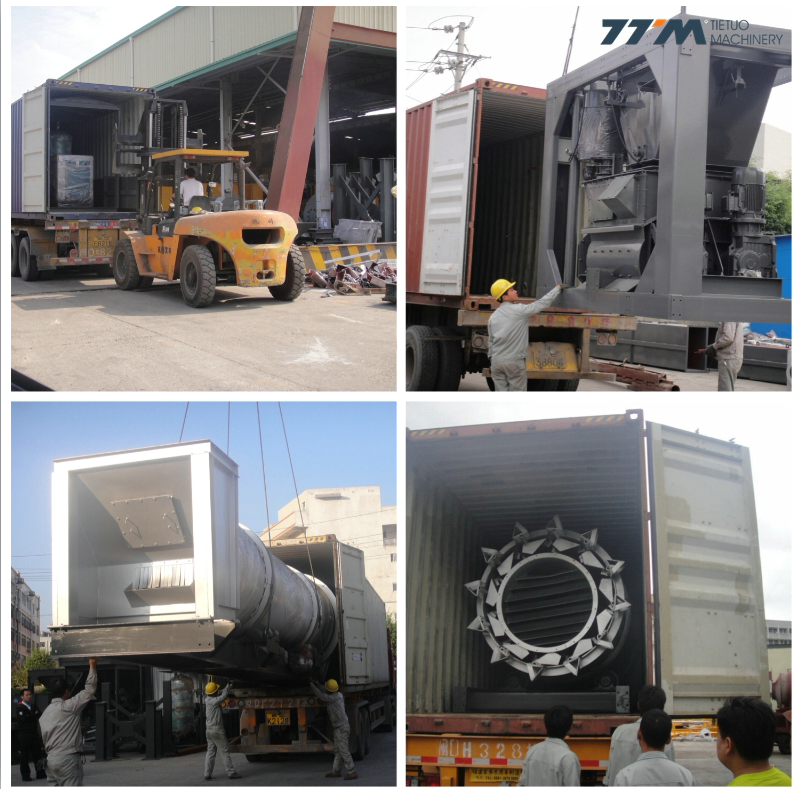 ------------- Our Service-----------
Technical material, warranty and free service:
1. We will offer the buyer free trainning for their operator and maintenance worker, and also provide free technical advice services;
2. And company will organize technology training courses regularly, and give free training the buyer's operator.
Spare parts supply services in time:
Our company offer the original, authentic,quality spare parts for the machine maintenance accessoriesa.
Installation and commissioning and the acceptance:
1. Our company will offer the buyer free assistance of the equipment installation, commissioning for one time;
2. Each unit after installation will have returning visit by specialized departments;
------------- Fair Show -------------